Hey bunnies, it's that time again..
I am about to review for you the amazing beauty box I received this month from Vegan Cuts.
I've been teasing ya'll on instagram about this review all week so let's get to it...
First off let me say this month was AMAZEBALLS and I am PRETTY SURE each month the boxes get better.
Vegan Cuts.. You da bomb!
If ya'll wanna get in on this action please subscribe using this link..
If not, stick around and read about these awesome products and their companies! They are all vegan and all cruelty free... SCORE
need I say more??
OK..
SO here we go.
look at all these goodies!!
---
First product up:
Luxie Beauty Blending Brush. Rv; $16
What They Say: Dense, yet soft to the touch onyx noir blending eye brush; a makeup collection must-have
What I Say: This brush is softer than soft and super sturdy.. I have received another one of their brushes before and they are amazing.. it works better than any eye blending brush I have ever used, gently moving around the makeup effortless so it's blended not removed or spread... if that makes sense.. I use it everyday LOVE IT!
---
William Roam Sense shampoo and conditioner Rv; $14
What they say: Hydrating and fresh-feeling shampoo and conditioner duo for all hair types
What I Say: You know how I feel about my hair and scalp.. they don't play nicely with nobody and I mean nobody.. When it comes to vegan and cruelty-free more natural shampoos especially... so when I received this I was excited yet weary... HOWEVER this stuff is the absolute BEST. It smells crisp, clean, subtle and amazing, the formula is smooth, the packaging is minimalistic, beautiful, functional.. I seriously can't tell you how night and day it was for my hair in using this... MY scalp is always oily, flaky, unhealthy, my hair is always oily, tangly, dry, splitting.. it never dries appropriately and it is always weighed down.. After using this shampoo and conditioner my hair dried weightless, clean, clarified.. my hair was soft, shiny, healthy, and happy... I think I found my holy grail hair product. For Realzzz
---
Page Ashbury Moisturizer Rv; $7.50
What They Say: Rejuvenating facial moisturizer powered by jasmine and neroli essential oils and aloe vera
What I Say: Rejuvenating is right!! this stuff smells and feels like heaven... I first swatched it on my hand to see the consistency, how it smelled, how it dried.. before I even applied it to my face.. it dries quickly, isn't oily, nourishes and moisturizes without that heavy grease feel. It works great after you wash your face and even as a primer for your make-up.. the smell is a bit strong is the only "Negative" thing I feel I need to mention so those sensitive to smell stay clear... however it's amazing if you can get past the pain in your nostrils (I assume that's what it is like for people sensitive to smell??? correct me if I am wrong) Anyway this product gets 2 thumbs up. I also love simplicity of the packaging.. on all fronts.
---
Sk Pure Essentials Body Scrub Rv; $4.50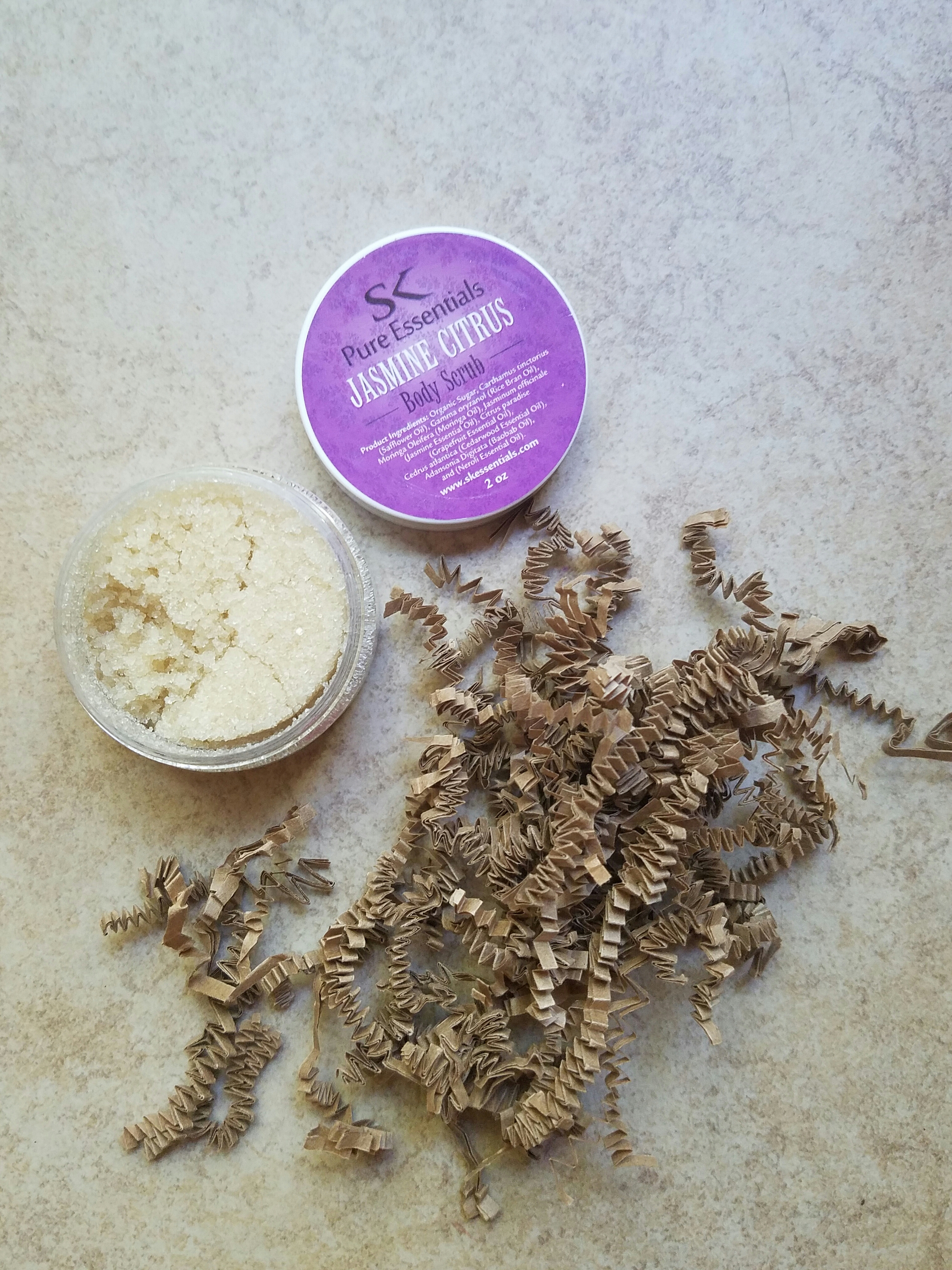 What They Say: Gently exfoliating organic cane sugar body scrub infused with Jasmine and citrus oils
What I Say: I am not a HUGE exfoliator but given the chance I will definitely not pass up some scrub action. Sometimes scrubs are too loose, too fine, too "packed" too sticky, too greasy... but I didn't find any of those things to be true for this oil.. and I tasted it (you read that right) and the ingredients are safe and delicious LOL... but it is NOT a food product.. so don't eat.. LOL
My skin felt soft, smooth and moisturized after using this.. and my shower luxury level definitely grew exponentially.
---
Melanie Mills Hollywood Gleam Radiance gloss in "Naked" Rv; $24
What They Say: Show your lips some love with this luxurious lip color
What I Say: I saw a preview of this gloss on the vegan cuts instagram along with 2 other shades, a purple and a red one.. I got the nude one which universally is good (in theory) but upon swatching it on my hand I found the yellow undertone could be a problem on my fair complexion.. nudes can either be "your lips but better" or they can completely wash you out... fortunately this one met the prior not latter...
It is a gorgeous color, so much payoff, the rose gold on the packaging is gorgeous and the doe foot wand is easy and comfortable to use... my only qualm??? it's a little too sticky for my taste.. but it's gorgeous so I can move past that ;)
---
Well there you have it bunnies! Another amazing Vegan Cuts Beauty Box Month! obsessed with this subscription service...
I mean.. come on.. I received $66 worth amazing vegan and cruelty-free beauty products for $20 a month!! Serious Score.
Anyway loves, please don't forget to follow me on Instagram and subscribe down below for e-mail announcements of new blog posts.
XOXO